Davenport Knit Wrap
;
Cozy wraps, in five fashionable colors, with knit cable accents and decorative buttons.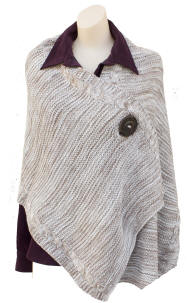 Davenport Cable Wrap
Wear it three ways to suit your mood - comfy buttoned at the front, chic, buttoned at the back, or casually draped around your shoulders. Cable knit scarf is accented with a two large buttons. Available in five color choices: Black, Chocolate, Purple, Multi or Tan. Buy one of each!
Item #: TPP3739
In Stock
Price: $30.00
Personalization not available for this item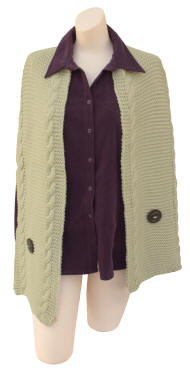 Davenport Cable Scarf
You're either too cold or too hot. This scarf is the perfect solution to keep the chill off. Just drape it around your shoulders! Decorative cable knit and large button makes this a must have addition to your all wardrobe.
Item #: TPP3740
In Stock
Price: $20.00
Personalization not available for this item