April Cornell Designs
;
April Cornell Designs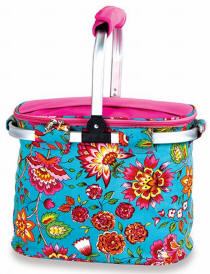 Personalized Collapsible Market Tote April Cornell
Great for picnics, the beach, tailgating and taking to the market or wholesale clubs for groceries, produce and frozen goods. April Cornell design. Thermal lined cooler with zippered lid.
Item #: PPACM148MT
In Stock
Price: $38.95
Personalize for $7.00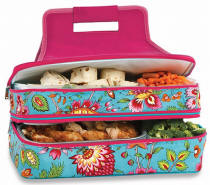 Personalized Entertainer Hot & Cold Food Carrier
This Madeline Turquoise Pattern Entertainer is ideal for carrying casseroles and meals to pot luck dinners, tailgating, picnics, home and outdoor functions. Can be personalized with a name or monogram.
Item #: PPACM721MT
In Stock
Price: $52.00
Personalize for $7.00