Golf Flask
;
Make every golf round more enjoyable! A personalized golf flask is sure to make the game a lot more fun.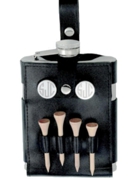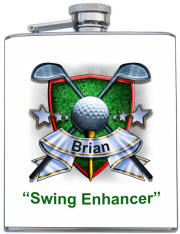 Personalized Printed Golf Crest Flask
This 8 oz stainless steel golf crest flask makes the perfect companion for the golfer who likes to loosen up on the golf course. It features a colorful golf crest design with a banner that can be personalized with a name of lettering up to 12 characters. We wrap a stainless steel flask with laminated vinyl making a durable cover that will hold up to abrasion and UV rays.
Item #: APFK508GF
In Stock
Price: $22.00
includes full color printing and personalization