Personalized Mother's Jewelry
;
Have your name skillfully hand designed into a bracelet or a necklace. A beautiful treasure you'll cherish for a lifetime.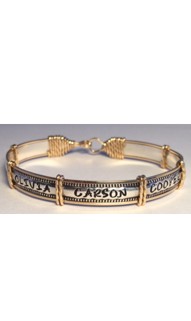 Personalized Family Bracelet
The family bracelet is a top selling item! Made of sterling silver and 14kt gold jewelers' wire...this bracelet is sure to last you a lifetime. Personalize with up to eight names and provide her with the perfect gift.
Item #: WR0001
In Stock
Price: $220.00
FREE personalization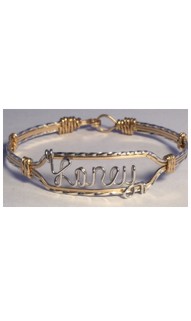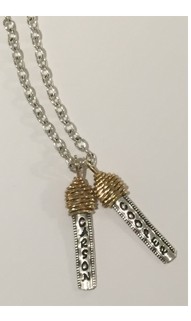 Personalized Name Charm Necklace
If bracelets aren't really your style, you will fall in love with this personalized name charm necklace. Personalize as a gift to grandma with the names of all of the grandchildren or give a gift to a new mom. They will cherish it forever.
Item #: WR0003
In Stock
Price: $70.00
Price includes 1 charm. Additional Charms are $40.00 each